House of Rath Game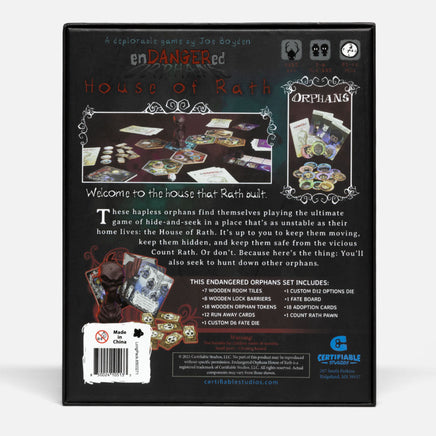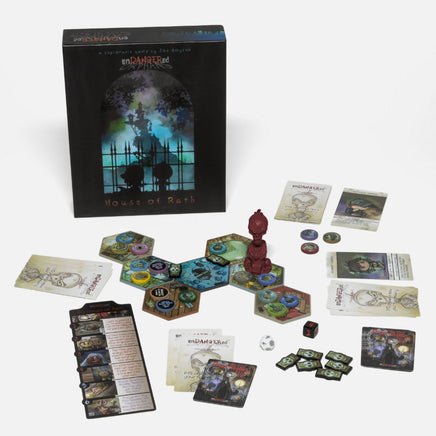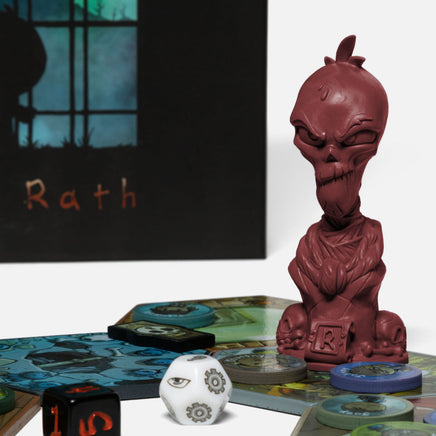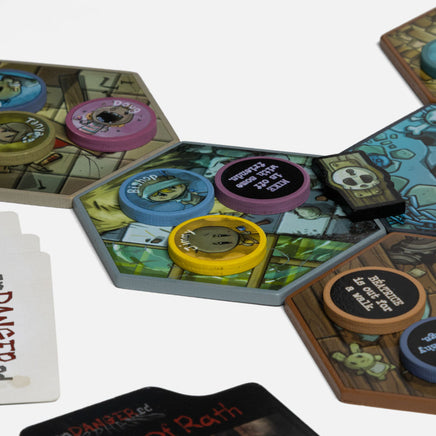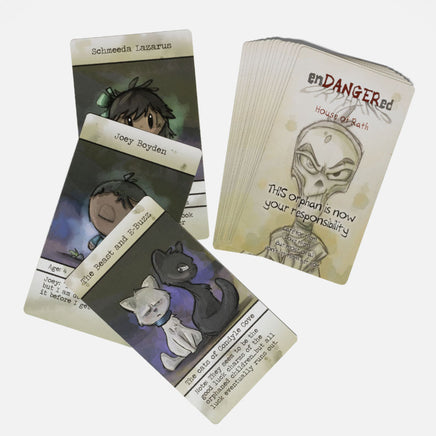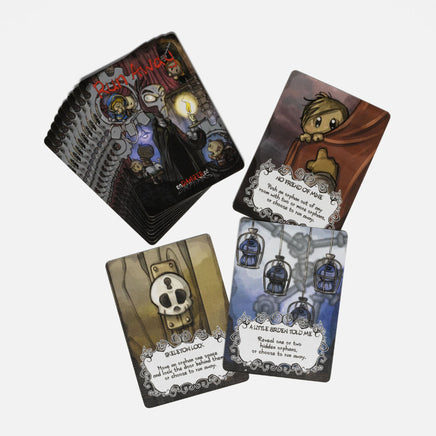 New orphans…new boogeyman…new gameplay…same twisted concept!
In this 2–6 player installment of the Endangered Orphans franchise, you'll do whatever it takes to keep your orphans safe from the dreaded Count Rath: lock doors, rotate rooms, travel via secret passages, and even reveal other hidden orphans!
The last player with a surviving orphan wins!
2–6 players · 25–40 minutes · Ages 14+